Posted by Globex Beauty Solutions on 8th Apr 2020
These uneasy days many people asking yourself the same question - can I perform a facial treatment at home? ... The answer is 'yes' - you can, and it's actually pretty easy to perform with Être Belle Beauty System. We can offer a number of perfectly suitable products to perform express facial at home. The results will be quite impressive, similar to visiting a local beauty therapist, the whole process will not take long and you can do it as often as needed. Don't forget long-staying indoors has a negative impact even on relatively good skin conditions. Luck of fresh air and breaking up a usual lifestyle will have an inevitable negative impact on all physiological processes in human body including the skin.
So the product No.1 is a portable ultrasonic scrubber, allowing not only to deeply cleanse and scrub the skin with low-frequency ultrasound but also to infuse the number of water-based products deep into the skin layers.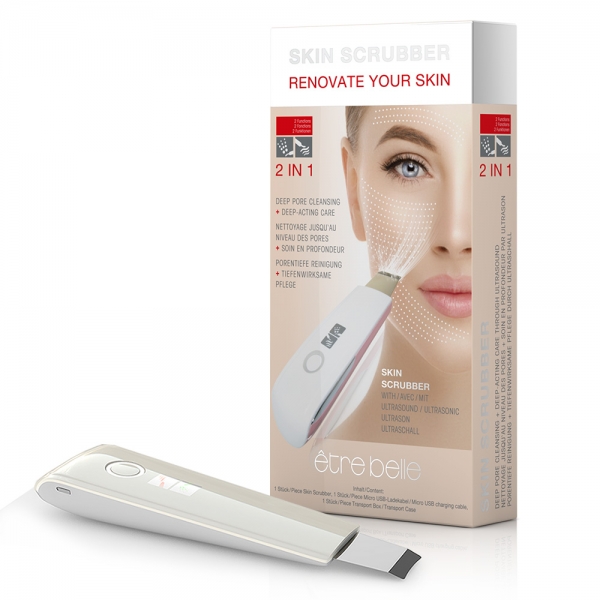 The ultrasonic scrubber is a perfect match to use with Product No.2: FACIAL SKIN CARE PEPTIDE SET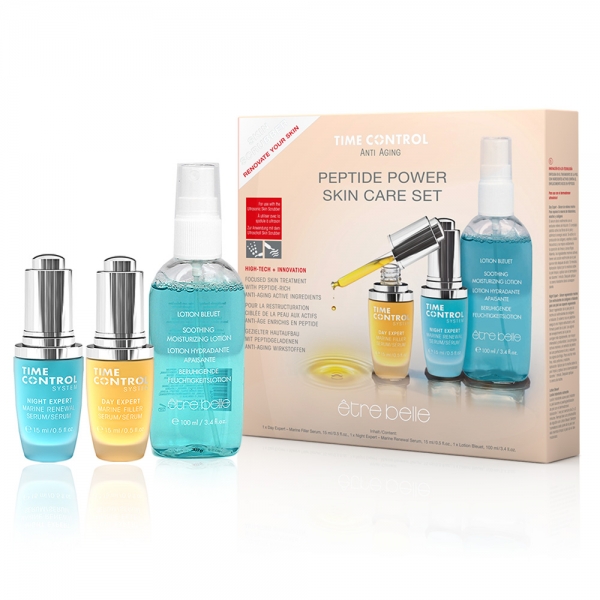 THE SET INCLUDES 3 ORIGINAL SIZE PRODUCTS:
1. Ref. 3137 Moisturising lotion
which is used during ultrasound peeling to create the coupling medium between the device spatula and the skin → continue to the product page
2. Ref. 3534 Time Control Day Expert Anti-Wrinkle Serum → continue to the product page
3. Ref. 3535 Time Control Night Skin Renewal Serum → continue to the product page
Depending on day's or night's applications - both serums will contribute to the total skin regeneration and spectacular younger-looking facial complection. When infused into the skin with an ultrasound device the serums will eliminate the wrinkles and supply extra-firmness to the facial contours, creating naturally looking face-lift.