About Us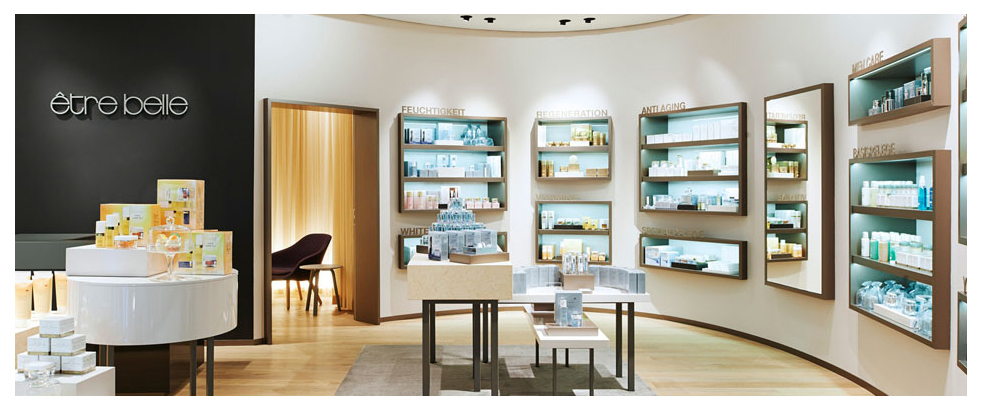 ☆ About the Company
Être Belle GmbH is a privately managed company in professional skincare and cosmetics segment defined by the development of innovative skincare and cosmetic products.
The Company was founded more than 30 years ago and is based in Baden-Württemberg, South-West Germany. Positioned right in the midst of the European skin care industry, Être Belle can quickly react to new market demands and changes.
☆ Quality Guarantee
We guarantee that all products sold on our official website are genuine and are of the recent manufacturing dates. The exceptional quality of Être Belle products are the result of many years of systematic research and development.
Être Belle products comply with all pharmaceutical and food regulatory requirements for the development and production of cosmetic products. Être Belle does not test on animals and doesn't deal with any companies who do.
☆ Être Belle Around the World
These days, a company's strategy is focused on expansion in international markets relying on cutting edge technology, effective high-quality ingredients in attractive packaging at affordable prices. Today, more than 3,000 stockists around the world trust Être Belle products.

☆ Exclusivity
Être Belle Beauty System is a worldwide synonym for exclusive professional skin care products and effective facial treatments.
This benefits our professional's stock-lists as well as their customers.
It is our duty and privilege to make sure that every client receives a unique, diverse and complete experience from Être Belle - A True Professional Skin Care Range.

☆ About this platform
Servicing our Australian customers.
This is an official Être Belle online shopping platform, serviced by Globex Beauty Solutions - an exclusive importer and distributor of Être Belle in Australia.
This online store is also servicing our stockists (retailers) and its customers.
If you've been referred by one of our retailers please provide the Name in the *Company field when registering /opening account before making a first purchase.